Razer Mouse Grip Tape For Drag Click Price, Features & Reviews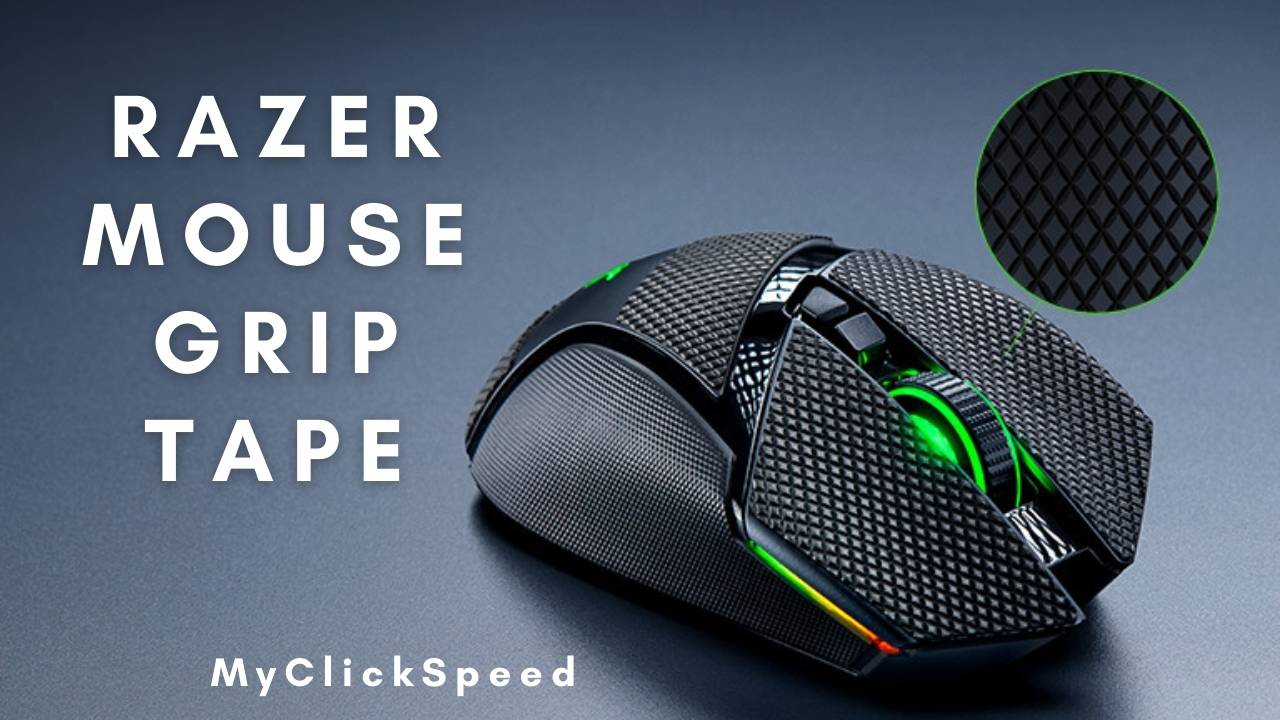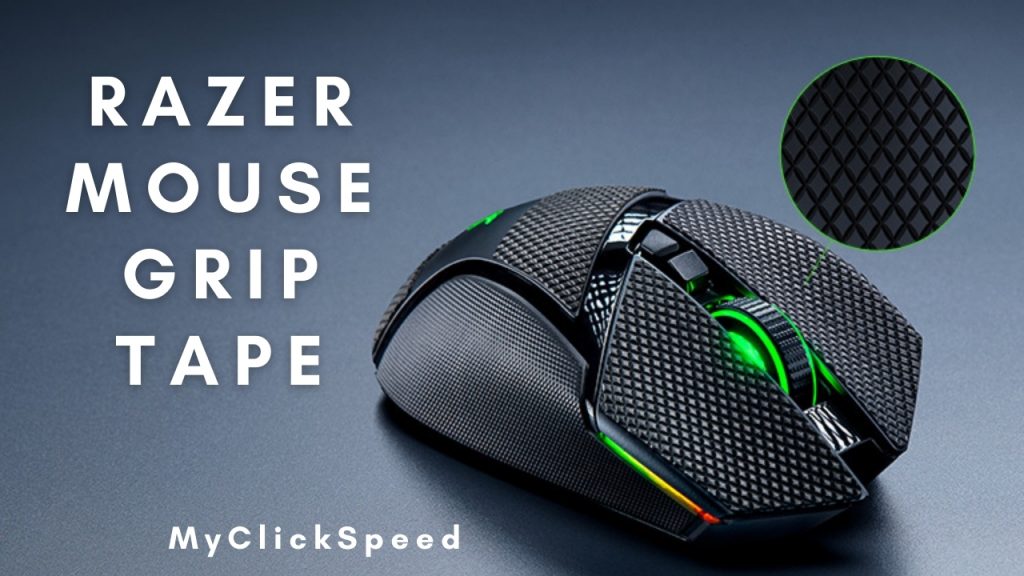 To become a pro at gaming, you need to master several different clicking techniques including drag clicking. Games like Minecraft require you to generate maximum clicks in the shortest time. Drag clicking is one way to achieve this. To become great at drag clicking, the best mouse for gaming is necessary. Razer gaming mouse is a popularly used mouse for drag clicking in multiple games. Grip tape mouse is an accessory that is increasingly being used with gaming mice to get better control over your games! Let us review the Razer grip tape for you.
Razer mouse grip tape is made out of a polyurethane material usually used for racket handles. This material offers a firm grip over your mouse. The grippy material is also sweat-absorbent, reducing the chances of the mouse slipping out of your hands. This grip tape is available in 4 pieces that will cover the right and left mouse buttons along with the side and palm grips. The self-adhesive design gives a fuss-free use and application.
The Razer mouse grip tape comes with the following features supported.
Anti-slip texture
Self-adhesive design
Pre-cut for different razer mouse models
Compatible with different razer mice
4 pieces to cover left, right mouse buttons and side, palm grips
Compatibility with Razor Mice
Razer mouse grip tape is an accessory that is suitable with most razer gaming mice including the following gaming mice:
Razer DeathAdder Elite
Razer DeathAdder essential
Razer DeathAdder V2 Mini
Razer DeathAdder V2
Razer Viper
Razer Viper Ultimate
Razer Viper Mini
Razer Basilisk V2
Razer Basilisk X HyperSpeed
Razer Basilisk Ultimate
If you're interested in buying a razor mouse for gaming, we suggest you consider reading Razor Pro Wireless mouse 
Drag Clicking Performance
If you are wondering how to drag click with tape and whether or not it works, the answer is simply yes. Razer grip tape works great for drag clicking because it helps to improve grip over the mouse with its anti-slip texture. The sweat-absorbant, grippy texture ensures a great grip whether you use it with a claw, palm, or fingertip grip. The adhesive feature makes it easy to just peel off and set on your mouse. This adhesive holds the mouse in place during intense gaming sessions.
Pros and Cons of Razer Grip Tape
Razer grip tape is liked by many gamers
Gamers achieve a high cps with razer grip tape
Diverse compatibility with multiple Razer gaming mice
Strengthens grip over the mouse
The sweat-absorbant feature prevents slipping
Self-adhesive, just peel and paste
Pre-cut for most Razer mice
Adhesiveness may end quickly
So Razer grip tape is a great accessory for game enthusiasts as it helps them improve their grip over the gaming mouse, thereby giving them better control of the game. If you are a gamer who wants to achieve maximum high drag clicking cps, this is the thing for you!
In addition to the mouse tape, if you're also interested in buying a mouse for drag clicking, we've listed and reviewed some amazing Roccat mouse for drag clicking. Reading this content will help you decide which mouse can help you with your drag clicking needs while you make an informed decision.