Android Auto Clicker | What Is It Used For?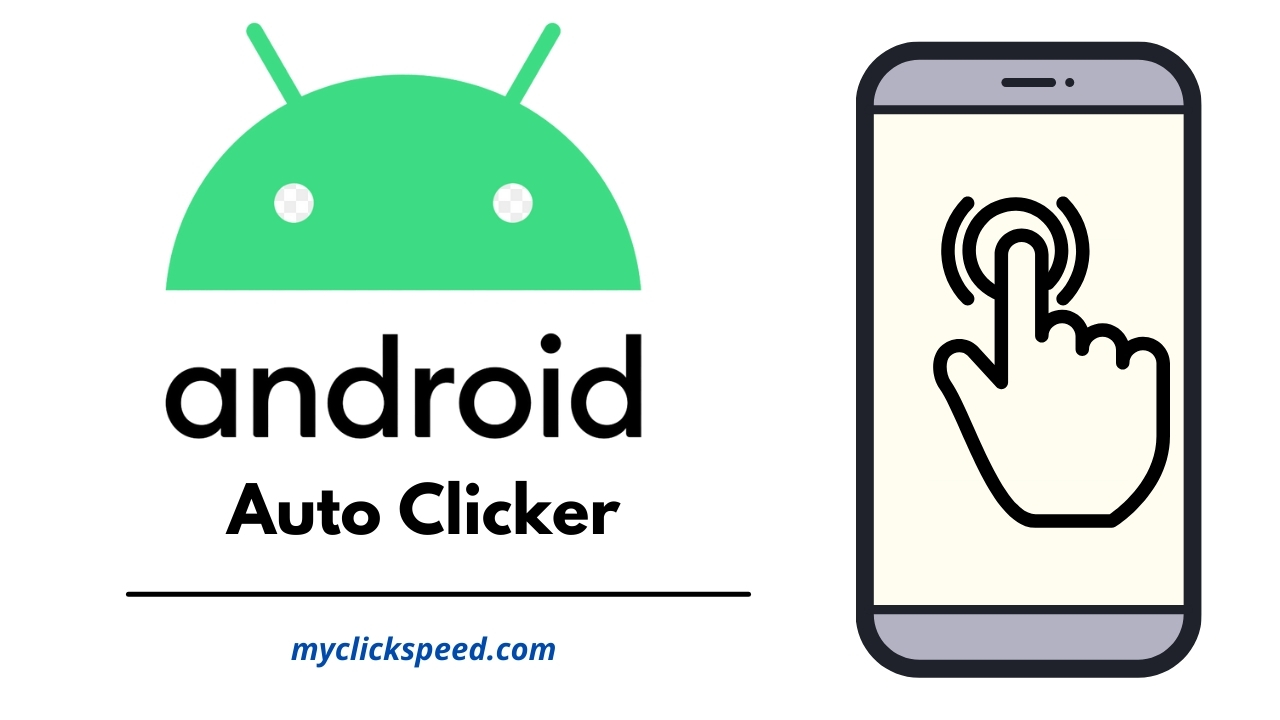 If you are a gamer and enjoy simulation and clicking games, we are sure you understand the pains and pleasures associated with every click. Competing with others in such clicking games can be fun, but it surely becomes draining. Apart from draining a lot of your energy, constant clicking can also be harmful to your hand joints. Why do all the clicking yourself, when there is an application known as Android auto clicker that can come to your help?  Auto clicker for Android is a great option for users who wish to generate auto clicks. 
What is an Android Auto Clicker?
An auto clicker for Android is software that generates automated mouse clicking on your device. Auto clickers can be set to repeat an input earlier recorded or can be designed using the current settings. Android auto clicker is therefore a simple program that generates mouse clicks. These programs are available on the Play store for Android users to download or can be used online. The application can be altered according to your preferences. With this application, you can also generate different types of clicks with various holds and delays.
What are Auto Clickers for Android Used For?
An android auto clicker has multiple applications based on what type of task you need to automate. Here are some ways in which Android auto clickers are used.
1. Software Testing
If done manually, software testing can become a tedious task for most people because multiple UI elements need to be repeatedly tested. In such a case auto clicker can be used to make specialized macros that can test the elements of the software.
2. Gaming
Gamers often make use of auto clickers to automatically perform various game actions like shooting or attacking or may also use it to boost clicking speeds in other games like Roblox, Minecraft, or other such idle games. In the case of a multiplayer game, it will be unfair to use an auto clicker to one's advantage. The software is designed in a manner that detects the use of an auto clicker to remove this user, so no unfair advantage is gained.
3. Automated Data Entry
For tasks that require repetitive operations of data entry, an auto clicker can be very useful. An auto clicker is used to automate the process and replicate the sequence of the operation, hence saving your time and reducing the chances of error. While an auto clicker can be used for simple data entry tasks, these are not suited for complex tasks of data entry.
How to Use an Auto Clicker for Android?
Auto clicker- auto tap is a free auto-clicking program for Android devices that generates pre-recorded sequences of taps on the screen of the device. It uses a user-friendly and straightforward interface, making it easy to set and use. Supporting multiple tap variations, this allows Auto tap on android with a single click for starting and stopping. How can you use an Android auto clicker? Let's learn how to use it. Follow these simple steps.
Search the app on the Play Store, download, and install it.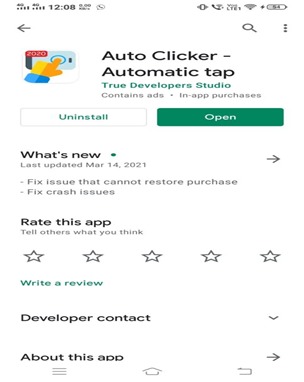 When you are done installing the app, you have to give access to running the application. Go to your phone's app permissions to give the app access. Also, go to the accessibility settings to turn on the auto clicker for noting your actions.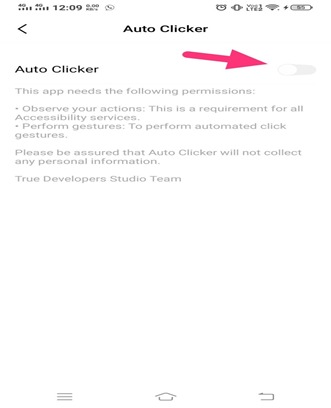 After turning on the permissions, go to the app and turn on "single target mode" or the "multi targets mode" based on what you need. Once you enable it, the control panel will open.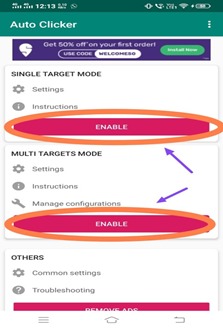 If you choose to use the single-target mode, set the time interval that you want between the clicks and the timer for stopping the clicks (or you can choose the run indefinitely option). Then set your location point and then click the play button to initiate automated taps.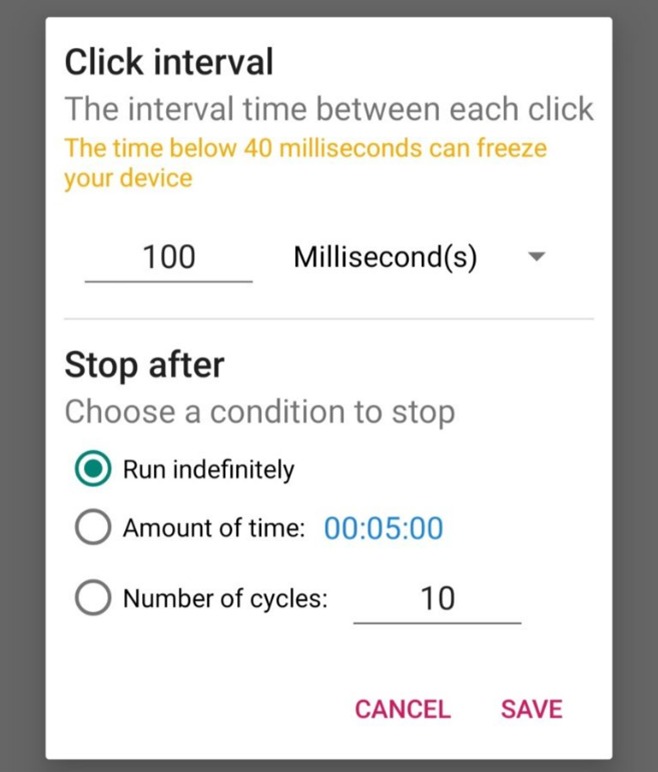 If you want to use the multiple target modes, set the different tapping points on the screen of your mobile. Then set your timer to end the process or choose the run indefinitely option. Once done, click the play button to get started with multiple tapping.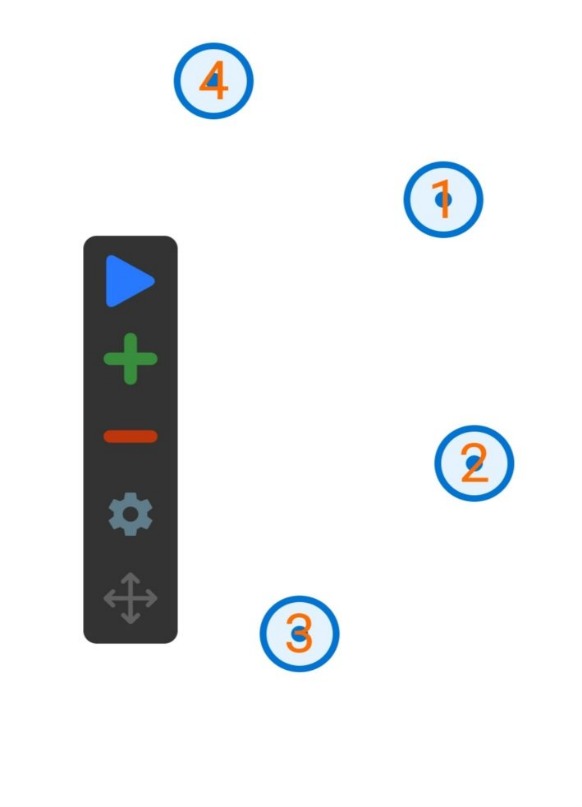 Auto Clicker - Automatic Tap Versions
There are multiple versions of the Auto clicker – automatic tap that is listed below.
1.6.1.

1.5.5

1.5.0

1.4.9

1.4.7

1.4.3

1.4.4

1.4.3

1.4.2

1.4.0

1.3.9

1.3.8

1.3.6

1.3.5

1.3.2

1.3.1

1.3.0
Games for Android Auto Clickers
Many games can be played with Android auto clickers. One such game is "Time clickers" which is an incremental version of the first-person shooter game. Playing this game, you must destroy the cubes that drop the currency. The money that you get will be used to buy the latest guns that will fire automatically for you. You can use an auto clicker to generate automated clicks to play the game.