How To Increase Instagram Followers Using Auto Clickers?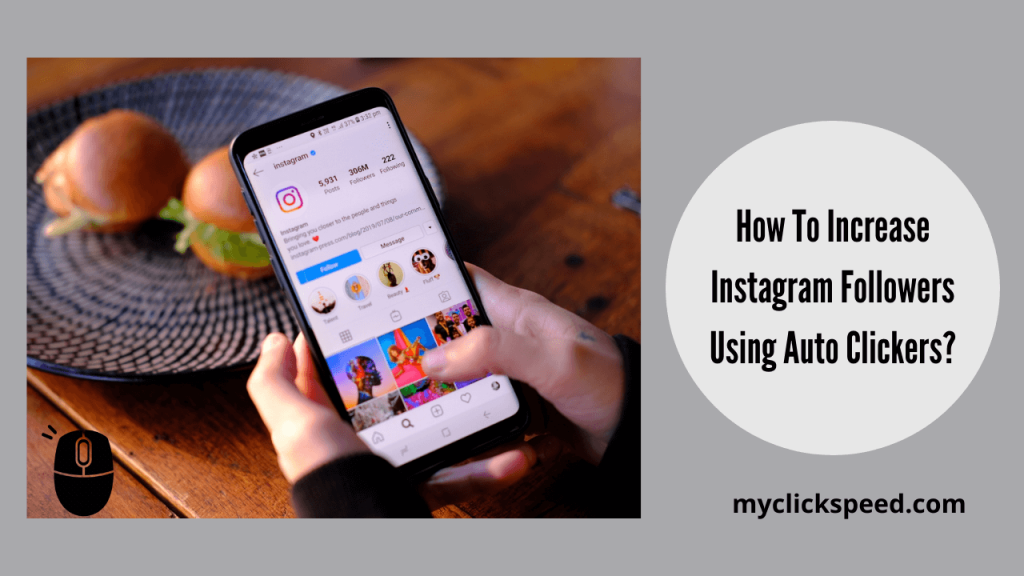 Social media has become an appeal to the masses and with the ever-increasing popularity of sites like Instagram, competition has increased tremendously. Today, it is not as easy to get a good follower count as it might have been when Instagram was first launched. This complex platform currently has more than a billion active users a day so it has become increasingly difficult to get recognition for your content when the competition is so intense. If you want to improve your follower count, you need to increase your activity, post frequently, and respond to your followers actively. No doubt, it requires plenty of time and effort to maintain such activity especially if you are trying to manage your account alongside your job or studies. If you are short of time and want to get recognition on Instagram, the auto followers Instagram bot is the perfect solution for you!
Read More: Roblox Auto Clicker
What Is An Auto-Clicker For Instagram?
An Instagram auto followers app is the alternative to manually following accounts and liking posts. An Instagram auto followers app uses software to take on the human tasks of Instagram activity. This auto clicker will automatically generate messages, follow various accounts, like posts, mass-like hashtags, and respond to users. It automatically clicks, scrolls pages, makes delays, and mimics human use so that your Instagram activity remains strong. All you need to do is provide a list of Instagram account URLs that the auto followers Instagram bot has to follow and like.
How To Use An Auto Clicker To Increase The Number Of Followers On Instagram?
Such Instagram activity results in an increase in your followers. It works on the principle of reciprocity. When users see that you are actively following their accounts and liking their content, it is highly likely that they will respond by following you back. This is, clearly, a very clever way of earning real Instagram followers without having to put in much effort. To use this bot to get auto Instagram followers, you need to first get URLs for the bot to follow. You can use an Instagram Hashtag, Follower, or Following Collector to get URLs of profiles that use specific hashtags, follow certain influencers, or are followed by certain users, respectively.
Read More: 4 Benefits And Uses Of Mac Auto Clicker
How To Get Auto Followers On Instagram?
To get auto Instagram followers using this social media bot, follow the given steps:
Step 1: make a new account for the auto follower app you are using
Step 2: Use the app's extension from your browser and connect it to your Instagram application.
Step 3: Choose whether you want the app to block, unfollow, or follow profiles that you select. Also, choose those profiles that you want the activity directed to.
Step 4: Specify how many profiles you want to be processed in each launch
Step 5: Det a .CSV spreadsheet or a .JSON file of all the Instagram profiles that you auto followed using the bot.
With how fast-paced the world has currently become, it is no doubt that remaining active on Instagram and engaging with others has become a grueling task that demands time. An auto followers Instagram bot will lift the burden off your shoulders.
Benefits Of Using An Auto Clicker For Instagram?
Repetitive clicking demanded by Instagram is no doubt a tedious and boring task that many wish to avoid. An auto clicker for Instagram helps you with this. Since the app completely mimics human activities on social media, you need not to worry about your account anymore. You can save a great deal of time and avoid a lot of effort of repetitive clicking if you leave the job to the auto clicker. Clicking on likes, following accounts, scrolling pages with delays, and even saving posts where instructed to, this auto clicker can reel in followers much faster than you could otherwise. It can very easily be customized to meet your requirements and you can unlike or unfollow anything you wish.
Read More: Auto Clicker For MAC
In no time you will see your activity increase and your follower count skyrocket. After all, what goes around, comes around. The more you follow others and engage in their content, the more they will do the same for you.
Read More: 10 Games That Need Auto Clicker
Most auto clickers are compatible with chromium-based browsers or others of the same format. Some are even compatible with Mozilla Firefox.
While creating innovative content is the best way to get recognition, if you engage actively with others, others will respond with equal enthusiasm. Follow others and others will follow you!
No, using an auto clicker for Instagram activity is certainly not illegal and very safe to use. It completely mimics human activity so there is no doubt.